KS1 Explorer Fashion Show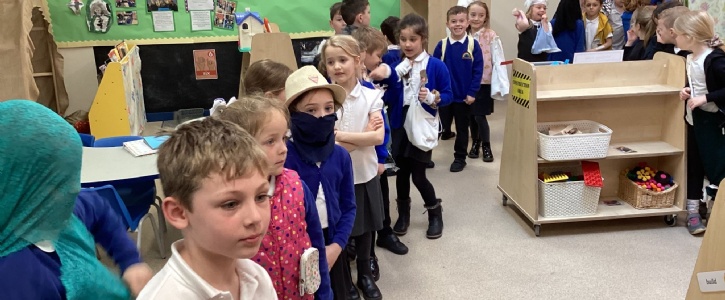 We designed and made a piece of clothing or an accessory for an explorer.
After studying explorers such as James Cook, Ernest Shackleton, Ibn Battuta and Neil Armstrong and their accomplishments we were inspired! We designed and created an accessory or item of clothing fit for an explorer.
We then dressed in them and modelled them to our Foundation Stage friends!