A live music performance!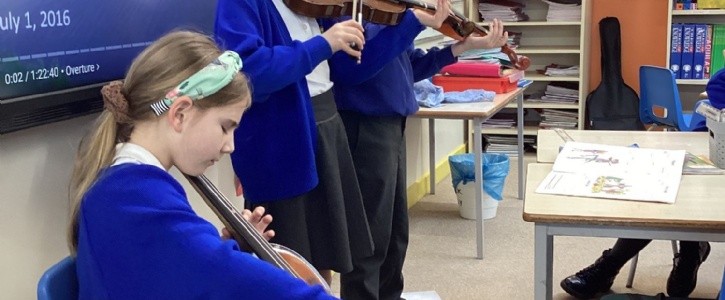 Gracie, Ivy and Isaac performing a short piece on their violins and cello.
What a treat to have a live performance! The rest of the class loved seeing the violins in real life, especially after spending the afternoon learning about the parts of the orchestra and the instruments in Handel's Water Music.